Cobetter Inline Filter Series provide small volume, easy connection, and simple design. They have been used in marking & coding printers, wide format printers, and textile printers. These filters can be used as printhead filters or inline connection filters to avoid system tube ink aggregate and to protect the printhead.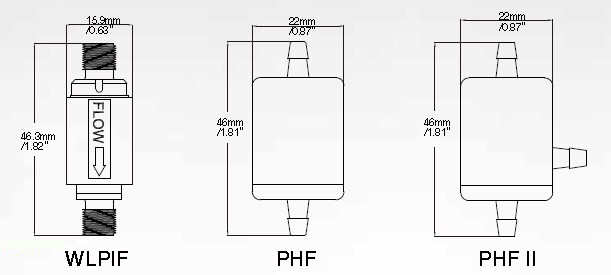 Stable Filtration Performance
316L stainless steel media provide good pressure endurance, broad chemical compatibility, low initial differential pressure drop, high flow rate.


Compact Filter Capsule Design
A compact form to minimize internal ink volume and waste. Ideal for situations where space is at a premium.


PHF has 3 Connection
Vent on PHF capsule, can drain gas.