UniFit® Continuous Packed Membrane Filter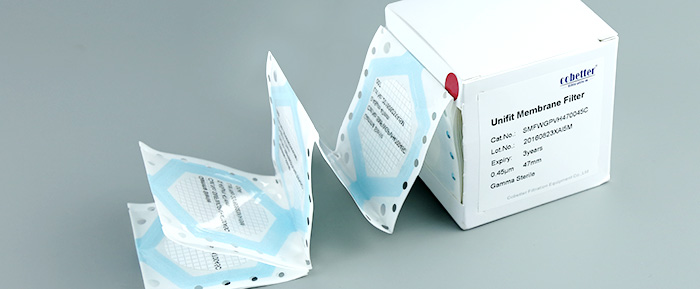 UniFit® membrane filters are sterile-sealed in individual bags on a continuous packed band. They are especially designed for easily handling and reducing contamination during microbiology testing. The unique package of each units ensures the membrane remain in perfect flat form when dispensed.And to facilitate the traceability,the membrane part number,lot number,pore size as well as sequential number(from 1 to 150) are printed on the back of every individual bag.
Cobetter continuous packed membrane filters are made of natural cellulose material,available in both cellulose nitrate and mixed cellulose ester. With benefits of consistent recovery rates,high retention rate and superior flow rates,Cobetter Unifit® continuous packed membrane filters are widely used in microbiology tests.

In addition,our Unifit® continuous packed membrane filters are compatible with different competitor's dispenser,which enable us more flexibility than other suppliers.



Features and Benefits
0.45μm and 0.2μm available pore size
Sterile filter for microbiology test application
Outstanding recovery rates for microorganism

Gamma irradiated, without sterilization residual

Can be used with filter dispenser,reduce possibility of contamination by human behavior

Multi-fit fits into various dispensers





Consistent Recovery of Growth
| | | |
| --- | --- | --- |
| Criteria | Specifications | Results |
| ATCC® 8739 | Recover ≥90% versus spread plate | Conforms |
| ATCC® 9027 | Recover ≥90% versus spread plate | Conforms |
Product Information
| | |
| --- | --- |
| Filter Media | Cellulose Nitrate / Mixed Cellulose Ester |
| Filter Color | White Membrane / Black Grid |
| Wettability | Hydrophilic |
| Pore Size | 0.45μm / 0.22μm |
| Diameter | 47mm / 50mm |
Key Applications
Clinical Lab
Cosmetics
Environmental Analysis

Food and Beverage

Industrial QC

Water

Pharmaceutical



Ordering Information
Cat. No.

Pore Size

Diameter

Grid/Plain

Membrane

Sterilization

Packing

SMFWGCA470022C

SMFWGCA470045C

0.22 μm
0.45 μm
47 mm

White

Gridded

Cellulose
Acetate

Gamma
Irradiation
150 pcs

SMFWGMC470022C

SMFWGMC470045C




0.22 μm
0.45 μm
47 mm

White

Gridded

Mixed

Cellulose Ester

Gamma
Irradiation
150 pcs

SMFWGPVH470022C

SMFWGPVH470045C

0.22 μm
0.45 μm
47 mm

White

Gridded

PVDF

Gamma
Irradiation
150 pcs

SMFWGCA500022C

SMFWGCA500045C

0.22 μm
0.45 μm
50 mm

White

Gridded

Cellulose

Acetate

Gamma
Irradiation
150 pcs

SMFWGMC500022C

SMFWGMC500045C

0.22 μm
0.45 μm
50 mm

White

Gridded

Mixed

Cellulose Ester

Gamma
Irradiation
150 pcs

SMFWGPVH500022C

SMFWGPVH500045C

0.22 μm
0.45 μm
50 mm

White

Gridded

PVDF

Gamma
Irradiation
150 pcs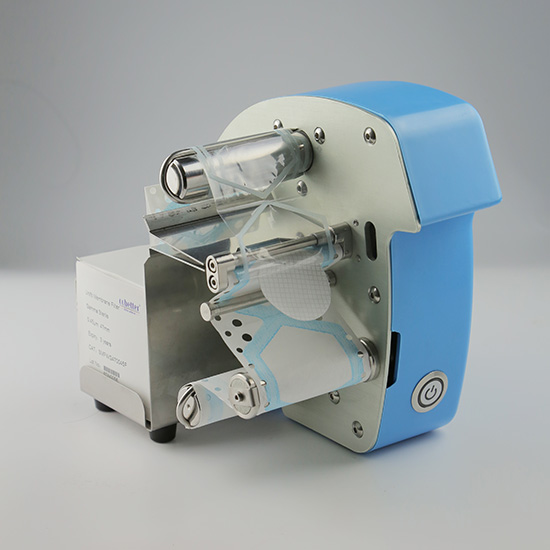 For technical data sheet or application inquiry, you are more than welcome to contact our sales representative by sales@cobetterfilter.com or leave a message